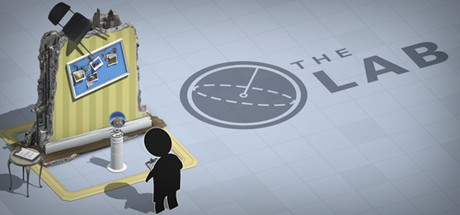 Typ: Shooter, Education, Experience

VR Hardware: Oculus Rift, HTC Vive

Modus: Einzelspieler / Singleplayer

Beschreibung / Description
The Lab ist eine Zusammenstellung von Valves raumfüllenden VR-Erlebnissen. Hier können Sie einen Roboter instandsetzen, eine Burg verteidigen und vieles mehr.
Insbesondere das Bogenschießen ist das Highlight auf jedem Event.
—
Welcome to The Lab, a compilation of Valve's room-scale VR experiments set in a pocket universe within Aperture Science. Fix a robot, defend a castle, adopt a mechanical dog, and more.
Especially defending a castle with a bow is a highlight on every event.