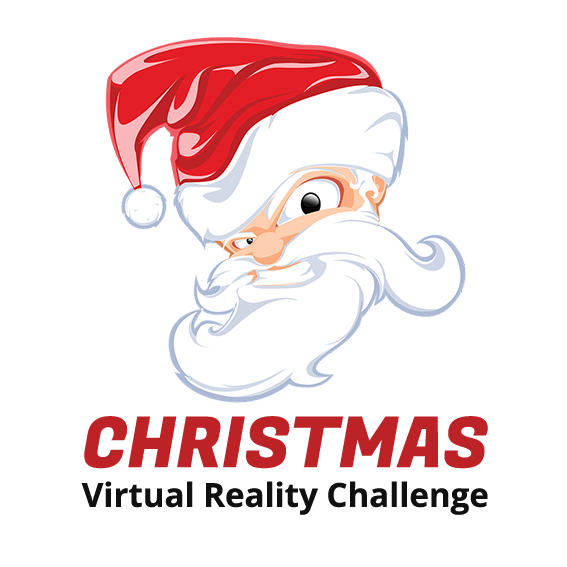 Typ: Mutprobe / Experience

Modus: Einzelspieler / Singelplayer

Beschreibung  / Description
Die Virtual Reality Mutprobe für Events in der Weihnachtszeit. Ein Highlight für den Point of Sale und die Weihnachtsfeier. Der "Spieler" muss einen Abgrund auf einer speziell konstruierten Planke überqueren.
Das echte Holzbrett wird 1:1 in der virtuellen Welt abgebildet. Wenn der Nutzer mit dem Fuß an die echte Planke stößt, dann bewegt sich auch die virtuelle Planke. Der Nutzer fühlt Holz unter seinen Füßen, er fühlt wie sich die Planke leicht biegt und muss dann einen Abgrund überqueren. Ein unvergessliches Erlebnis.
Bei diesem VR Erlebnis werden zúsätzliche Tracker an den Schuhen der "Spieler" befestigt, so dass dieser seine Füße in VR sehen kann! Dadurch wird das Gefühl am Abgrund zu stehen noch verstärkt.
Branding / Werbung / Produktplatzierung:
Ein individuelles VR Erlebnis mit Ihrem Logo und Ihren Grafiken auf folgenden Elementen: Zug, Geschenkpapier, Karte, Bilderrahmen.
3D Modelle von Produkten können integriert werden.Z.B. können die 3D Modelle der Schuhe ausgetauscht werden und 3D Modelle für Handschuhe hinzugefügt werden. Neben und auf den Geschenken können beliebige 3D Modelle in jeder Größe integriert werden.
Nach dem Druck auf den Buzzer kann eine beliebige Message frei im Raum angezeigt werden. Ein individueller Sound und Sprechertexte können ebenfalls integriert werden.
—
Virtual Reality as a dare for events. The user must cross an abyss on a specially designed plank.
The real wooden board is represented 1: 1 in the virtual world. When the user hits the real plank with the foot, the virtual plank moves as well. The user feels wood under his feet, he feels the plank bending slightly and then has to cross an abyss. An unforgettable experience.